Fabrication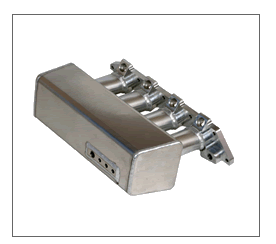 SR Machining has extensive experience in the manufacture, production and fabrication of precision CNC-machined of plastics, alloys and metals for the aerospace, industrial and commercial, medical and automotive industries/sectors. SR Machining specializes in the manufacture of a wide variety of precision CNC plastic, precision CNC metal, and precision CNC alloy components for the above-mentioned industries, including aircraft parking brake components, hydraulic control surface components, and aircraft refueling components for the military aerospace industry; brake hangars and racing suspension products for the automotive industry; and internal manifolds for DNA testing equipment, mass spectrography components and fiber optic assemblies used in the analytical sector of the medical industry.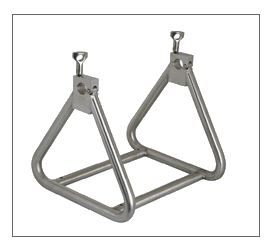 In addition, SR Machining has manufactured and produced other precision machined CNC metal products for commercial and industrial applications used for pump industry components, such as manifolds, and spool valves; machined die castings such as camera mounts; food equipment; recreational and instructional products used in athletic equipment. Other metal fabrication specialties produced by SR Machining industrial components are machined extrusions used in rotary and reciprocating pump applications and welding equipment components. With wide-ranging experience in all aspects of CNC machining, CNC milling and CNC turning of a wide variety of plastics, stainless steels, alloys, large castings and casted pressure vessels, and other metals, our ABS certified ISO 9001 and AS9100 quality system ensures that SR Machining can meet the stringent requirements for components in your application.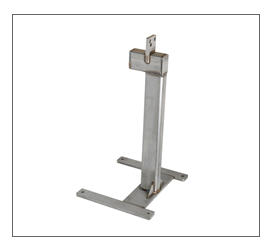 While many types of plastics and metals have been mentioned, contact us with your specific material requirements and applications. SR Machining has the capability of CNC turning of material up to 16 inches in diameter, and diameters as small as 0.250", and can hold precision tolerances of 0.0005". If precision tolerances are needed, we can perform secondary operations to meet that requirement. In terms of metal fabrication, SR Machining has the capability to perform a wide variety of processes, including welding, weldments, bending metal, fabricating and bending pipe (stainless, etc.), machine die castings, milling, and flatwork, to name a few. In terms of CNC plastic machining and fabrication, small plastic parts can be rapidly constructed from Torlon, Nylatron, Vespel, and many other plastics (see Capabilities page for a more complete list), utilizing the CNC equipment at our facilities. Furthermore, SR Machining, utilizing our plastic CNC machining centers, can produce parts from PEEK (Polyetheretherketone), polycarbonate sheets, and many other high quality engineered plastics, depending on your application. SR Machining also provides, through their experienced technical staff, material selection assistance to select the best-suited engineered plastic and metals to construct your part. Our CNC machining center can perform CNC drilling, turning, milling, sawing, assembly and much more.
With capabilities from prototype runs to production quantities on the order of 700,000 assemblies a year, SR Machining can deliver large lots of finished CNC machined components with a high consistency and quality (with the corresponding cost savings). In addition, since we can deliver precision CNC machined parts with a high level of consistency and quality, it can result in finished CNC components going directly to a ship to stock status (bypassing quality control and inspection). Call or email us today with all your precision-machined metal and plastic components and parts needs!
Contact us today with all your precision-machined metal and plastic components and parts needs!