Engineering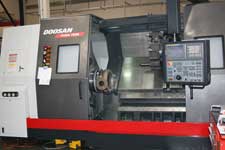 SR Machining specializes in the manufacture of a wide variety of precision CNC plastic, precision CNC metal, and precision CNC alloy components, including aircraft parking brake components, hydraulic control surface components, and aircraft refueling components for the military aerospace industry; racing suspension products for the automotive industry; and internal manifolds for DNA testing equipment, mass spectrography components and fiber optic assemblies used in the analytical sector of the medical industry.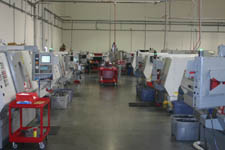 SR Machining has a fully staffed manufacturing and production engineering department to meet the needs of every client. The production engineering staff is fully trained and has extensive experience with a variety of design software,including SolidWorks, Pro E, Gibbs Cam and SurfCam Programming Software. The manufacturing engineering department at SR Machining can develop a CAD/CAM file to manufacture your CNC machined plastic or metal concept component as a prototype, and then take it to a full production run. Manufacturing engineering can generate drawings from your sample parts, a hand sketch, a CAD file that you supply, or (as noted above), we can develop a CAD/CAM file to produce your CNC machined plastic or metal component. Our manufacturing engineering department emphasis is on the most efficient and cost-effective method to manufacture and produce products to customer designed and engineered products.
In addition, we can recommend the optimum material that should be used so that your components perform to stringent design parameters. The CNC production equipment can be programmed by manufacturing engineering to take full advantage of all manufacturing capabilities, including 4 and 5 axis capabilities with 360-degree axis rotation - this translates to the ability to reach basically any angle for the production of a machined CNC end product.
The manufacturing engineering staff can assist with recommendations to optimize the production of your machined CNC plastic or metal component, to process the part for manufacture and full production. SR Machining can produce the first prototype from your drawings or CAD files, in a wide range of engineered plastics and metals. Whatever your requirement or need in precision engineered plastic or metal machining, contact SR Machining today to discuss your application.