Inspection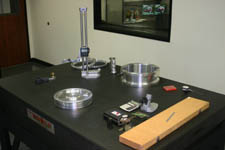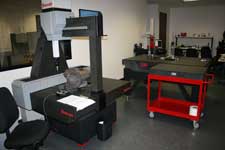 Situated in southern California, SR Machining's extensive experience is in the manufacture and production of the precision CNC machining of plastics, alloys, large castings and pressure vessels, and metal materials. One of the strengths of SR Machining is our full range of in-house capabilities, including manufacturing and production, engineering and inspection. In addition, a wide range of equipment is available to perform the production CNC machining needed to deliver a consistent end product – whether it be in terms of plastic CNC machining, metal CNC machining, precision turned manufacturing or production CNC machining. SR Machining has access to a broad variety of engineered plastics and high strength metals from an extensive number of vendors, giving you the availability to have your precision component machined, turned and milled in whatever material your application dictates.
All finished CNC machined plastic and metal parts are analyzed and inspected by the SR Machining inspection department in a temperature-controlled inspection room. A wide range of assorted inspection equipment is used to perform all analysis, including an optical comparator (Suburban Tool with Quadra-Chek digital readout); one Helmel Checkmaster (CMM Measuring Machine) used for smaller products; one Starrett Model RGDC 2828-24 (CMM Measuring Machine) used for larger products; multiple Mahr Federal Perthometer (surface finish analyzer); a laser optical Keyence machine; calibrated inspection surface plates, and various inspection gages and micrometers.
Our quality system is ABS certified to ISO 9001 and AS9100 to ensure full compliance to all applicable industrial and aerospace requirements.
With capabilities from prototype runs to production quantities on the order of 700,000 assemblies a year, SR Machining can deliver large lots of finished CNC machined components with a high consistency and quality (with the corresponding cost savings). Since we can deliver precision CNC machined parts with a high level of consistency and quality, this can allow for the finished CNC component to go directly to a ship to stock status (bypassing quality control and inspection).
Whatever your requirement or need in precision plastic or metal machining, contact SR Machining today for a quote or to discuss your specific needs.