CNC Milling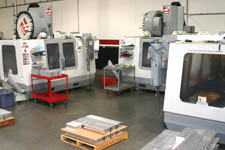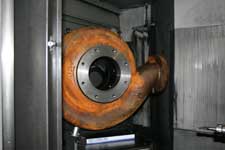 With extensive experience in CNC milling, CNC turning and fabrication of a wide range of engineered plastics, stainless steels, metal alloys and high strength materials, SR Machining is ready to meet or exceed customers' precision plastic machining and CNC machining metal and fabrication needs. Our specialties include precision medical components for various medical devices, as well as parts for the automotive sector, and many other industries such as aircraft and aerospace, industrial and commercial. We pride ourselves in meeting the specific tolerances in terms of CNC milled and machined plastics and metals of each and every one of our customers. Whatever the tolerances for your components are, SR Machining can meet or surpass them.
For purposes of prototyping and production, SR Machining uses seventeen CNC Milling Machines, including;
Fourteen Haas VF-4 Vertical Mill Machines with 4 and 5 axis capability and rotary tables.
One Haas VF-2 Vertical Milling Machine with 4th axis capability and rotary table.
One Fanuc Robodrill Milling Machine with 4th axis capability and pallet table.
One Toyoda FH630SX Horizontal Milling Machine with 4th axis capability.
One Manual Milling Machine.
Having 4 and 5 axis capability allows multiple parts to be completely machined before a tool change is required. Almost any angle can be reached by utilizing the full 360 degrees of axis rotation. SR Machining has the capability to take on multiple operations and set-ups and combine processes, resulting in efficient as well as cost effective CNC milling.
With capabilities from prototype runs to production quantities on the order of 700,000 assemblies a year, SR Machining can deliver large lots of finished CNC milled components with a high consistency and quality (with the corresponding cost savings). In addition, since we can deliver precision CNC milled parts with a high level of consistency and quality, it can result in finished CNC components going directly to a ship to stock status (bypassing quality control and inspection). Whatever your requirement or need in precision CNC milled parts, contact SR Machining today to discuss your requirements.