About Us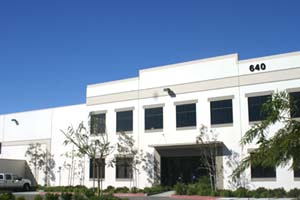 Strategically situated in southern California, SR Machining's expertise is in the manufacture and production of the precision CNC machining of plastics, alloys and metals for the aerospace, industrial and commercial, medical and automotive industries/sectors. We can assist customers in manufacturing design, production, development, and can advise our clients if a specific application/design is suitable for manufacture and production. SR Machining specializes in the manufacture of a wide variety of precision CNC plastic, precision CNC metal, and precision CNC alloy components for the above-mentioned industries, including aircraft parking brake components, hydraulic control surface components, and aircraft refueling components for the military aerospace industry; brake hangars and racing suspension products for the automotive industry; and internal manifolds for DNA testing equipment, mass spectrography components and fiber optic assemblies used in the analytical sector of the medical industry.
In addition, SR Machining has machined and manufactured other precision machined CNC metal products for commercial and industrial applications used for pump industry components, such as manifolds and spool valves; machined die castings used for camera mounts; food equipment; recreational and instructional products used in athletic equipment. Other metal fabrication specialties produced by SR Machining industrial componentsare machined extrusions such as rotary and reciprocating pump shafts and welding equipment components. With wide-ranging experience in all aspects of CNC machining, CNC milling and CNC turning of a wide variety of plastics, stainless steels, alloys, large castings and casted pressure vessels, and other metals, with our ABS certified ISO 9001 and AS9100 quality system, SR Machining can meet the most stringent requirements for components in your application.
SR Machining provides a complete array of services, including production and manufacture of your machined CNC plastics and metals, as well as full inspection capabilities. In the manufacturing and production area, SR Machining has an extensive list of available equipment, including 21 CNC lathes, 17 CNC milling machines, and 5 screw machines. For purposes of inspection, there are two (2) CMM measuring machines, an optical comparator, one laser visual inspection Keyence machine, multiple surface finish analyzers, and various other calibrated inspection plates, inspection gages and micrometers. From the initial engineering design concept to final inspection of the finished machined CNC plastic or metal component, SR Machining can meet all your CNC machined component needs.
Furthermore, SR Machining can handle your inventory needs, with a vendor-managed inventory program that manages the existing quantity of your components currently in stock – no need to worry about reordering parts when current inventory runs low.
Whatever your requirement or need in precision plastic or metal machining, contact SR Machining today for a quote and to discuss your application.